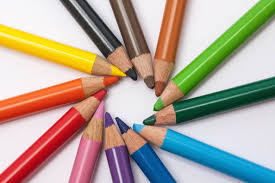 Curriculum night for preschool through fifth grade will take place on Thursday August 31st from 5:30-6:45pm at Pyrtle.  Kindergarten, first, and second grade will present from 5:30-6:00 and third, fourth, and fifth grade will present from 6:15-6:45.  During the break between presentations PTO will have ice cream treats for students.  We will also have activities for Pyrtle students whose parents are attending curriculum night.  Kindergarten, first, and second graders will watch an educational video, and third, fourth, and fifth graders will have computer time to practice the skills they learned last year in computer science.  This is available for Pyrtle students only!  Immediately following fifth grade's presentation there will be a special meeting on Camp Kitaki.  This is for fifth grade students and families only.
Preschool: Room 108 5:30-6:00
Kindergarten: Gym 5:30-6:00
First Grade: Cafeteria 5:30-6:00
Second Grade: Media Center 5:30-6:00
Third Grade: Media Center 6:15-6:45
Fourth Grade: Gym 6:15-6:45
Fifth Grade: Cafeteria 6:15-6:45
We look forward to seeing you there!